JoanWiseClassics.com - VIOLENT VIDEOS
Video #509 ::: "FACE SMOTHER SUBMISSION" VV001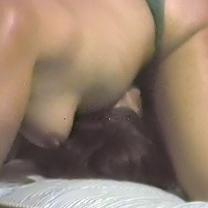 Wild, animalistic carnality and viciousness abound when Kelly and Teena go after each other.
Video #510 ::: "DEMEANING JEFF" VV002
Brutal punishment is dished out by Kelly on the smaller Jeff who is no match for Kelly's size and fury as she combines vicious action with carnal holds to humiliate, crush and demean Jeff.

Video #512 ::: "FaceSitting Winners & Losers" VVFS001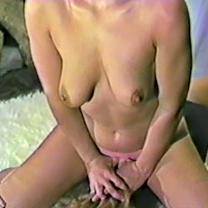 This is our idea of "winners" and "losers" and it will make anybody else's version of this theme look pale by comparison.

Video #523 ::: "Uncontrollable Kelly" VV003a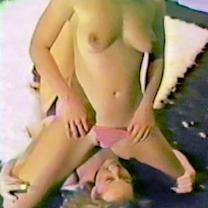 This encounter begins with the sensuous and hot 5'8" Kelly fighting against the 5'5" beautiful and strong Sarah and the action is fast and furious as the two wildcats demonstrate a knowledge of how to really fight.

Video #555 ::: "Total Dominance" VV003b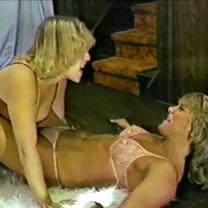 Lisa is awesome as she is just too big and too powerful for the game but outclassed Sarah...

Video #556 ::: "Sexy Kelly" :::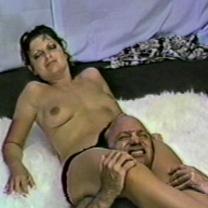 Another masterful job by the stacked, sexy and stunning Kelly as she destroys the foolish Jeff.
Video #557 ::: "The Red Dress" :::
Candice is determined to teach the arrogant Cathy manners after learning she has "borrowed" her clothes.
Video #558 ::: "Powerhouse" :::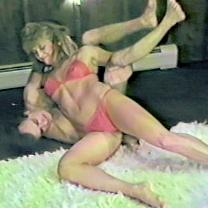 Ever so sexy the gorgeous 5'8" Lisa uses her favorite power holds as she wear down her foe Jim.
Video #559 ::: "Who's The Boss?" :::
The busty blonde Candice, really does a job on the hapless Frenchman Jacques, as she is furious over his incessant demands and turns the tables on her husband who is left helpless.
Video #561 ::: "Choke Hold Submissions" :::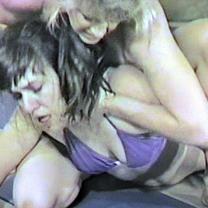 This match was done at the request of a fan who wanted to witness a wrestling match in which submissions were to be registered through the use of choke holds only... Cathy and Lisa rose to the challenge...