Classic Joan Wise Female Wrestling Videos!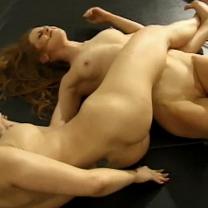 Joan Wise is an iconic figure in the world of erotic female and mixed wrestling. In business for many years, she has a catalog of many hundreds of videos.
In fact, the Joan Wise canon is so vast that it is possible to overlook some of her early classic offerings.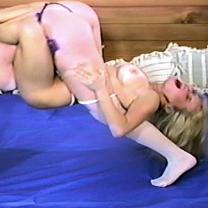 That is the raison d'etre of this site, JoanWiseClassics.com... to bring you the best in classic Joan Wise action! See stars such as Lee Price, Treena Collins, Marie and of course, Joan Wise herself! Don't worry, for mixed fans, perennial beat down boys Jud and Jim will be here too!
And for those who prefer a selection of video clips rather than full downloads, we have a monthly membership section where you can sample the wide variety of Joan Wise Action!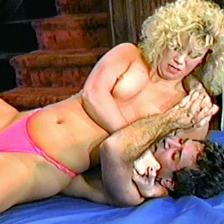 All downloadable videos are in WMV format for maximum compatibility. We will be adding titles each week for the forseeable future.
So enjoy yourself looking around, we do hope you'll find something you like!
And every time you buy 5 downloads, you get your choice of a sixth one free!